How to automate 80% of your employees' daily requests?
The need for automation is now common for strained companies' services such as HR and operational support. In fact, during the last few years, employees have been working flexible, out-of-office hours, and they desire fast and self-running answers. As 85% of HR Directors announce they are more solicited yearly, automation of HR support seems more than ever needed.
Automation often appears complicated to set up; it is not. Excellent results can be achieved quickly using the correct tools and processes.
1. Turn your HR Support Emails into structured HR Knowledge
On average, support team members manage 110 business emails a day. It seems like a lot. But what if 110 emails a day could be capitalized on to increment your HR Knowledge Base automatically?
By leveraging this HR knowledge in your company, you will find two significant advantages:
Proper and up-to-date HR knowledge base that your HR agents can rely on to answer requests much quicker
Customized content for your company, integrating your company's processes, rules, specific forms, and even your company's culture, that you can deploy in a self-service Knowledge Portal to help your employees help themselves, even before contacting your support teams
2. Hire an AI to automate the repetitive tasks and answer questions for you
Companies are an excellent environment for internal knowledge automation: they have dedicated support teams and plenty of streamlined processes and forms.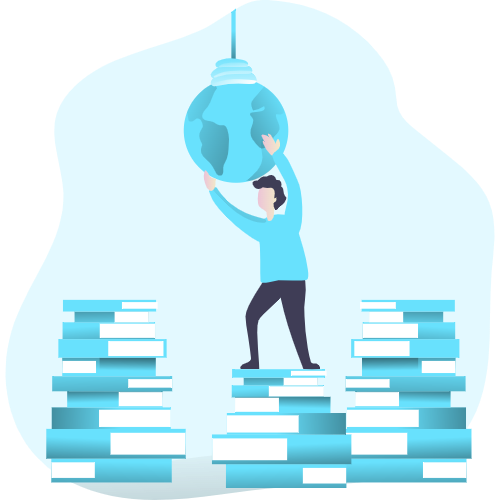 Implementing an HR AI (HR Virtual Assistant) can help you process requests and automate the answer to the recurring daily questions sent to your support teams. AI-powered Assistants today can even contextualize their response to the profile asking the question, going from level 0 ticket automation to level 1 and level 2.
Conclusion
Using an AI-powered Employee Experience Platform like Clevy OnDemand will help you make sure that your AI will learn from all interactions with your employees, regardless of their source (Microsoft Teams, email, ticketing forms, portals, chatbots, or any other channel).
The training begins with the first tickets you process, meaning that you can deploy your AI Powered Self Service interfaces (Virtual Assistant or AI-Powered Portal) in minutes and reach 70 to 80% or Requests Automation in a matter of weeks without having to do any additional work.