How to create an AI-powered HR Virtual Assistant people will love using?
How we interact with technology is slowly transitioning to more natural, conversational ways. It's no longer a one-way conversation between you and your device; it's a dialogue. You speak to it as if you're talking to another human being, and it responds accordingly.
This post aims to help you create an Employee Virtual Assistant people will love using. Keep in mind that the main objective you want to aim at is the efficiency of your Virtual Assistant (the % of questions it can automatically process with success). However, the Virtual Assistant's appearance, tone, and user-friendliness are paramount for your Assistant to be used, which must be your number one priority. Discover how to make your Virtual Assistant enticing and offer your employees a WOW effect when they use it.
Firstly, define precisely your use case: a Virtual Assistant is a tool that serves a purpose.
A Virtual Assistant that people love using is an agent tailored to their needs. Therefore you should primarily focus on your employee's needs.
Virtual Assistants can assume many roles: Helping with onboarding, answering HR policy questions, Software guidance, surveys, etc. But in all of them, some will seem more of a priority than others. Focus on quick wins to maximize adoption, then invest in the rest of the scope.
Your Virtual Assistant must provide suggestions, be open to feedback and be accessible.
The suggestion feature gives the user a better idea of what they want. While typing their question, the Virtual Assistant will analyze the employee's intention even before they press on send and autocomplete it or suggest related questions to guide the user and maximize the chance of transmitting the correct answer, a little bit like google would. The suggestion also allows the user to see new content they may not have thought of before but would like in the future.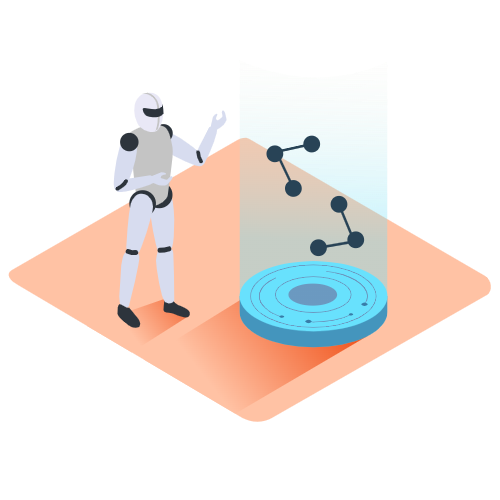 The open-to-feedback feature allows users to give their opinion on things they like or dislike about something. If an employee is not satisfied with an answer, the Virtual Assistant provided, letting them explain why will ensure your HR team will keep the information up to date and their HR knowledge Base qualitative.
Set up a friendly tone of voice
Virtual Assistants are here to help, so you must make sure they adopt a helping voice, as your help support would do, to fit your employees' expectations. The Virtual Assistant must always look like it's trying to help the employee by providing answers or solutions or escalating to a real agent when not knowing how to react to a specific interaction.
A Virtual Assistant also needs to be able to listen and respond appropriately, so it's essential not just to issue commands but to offer direction in a way that doesn't make the public feel like they're being bossed around.
In addition, you should define a tone of voice for your Virtual Assistant that goes beyond the friendly one. What message do you want to convey through this program? Corporate, Relaxed, Caring, or Secure? This factor impacts how employees perceive your virtual assistant and their interactions.
Adapt your Virtual Assistant to your company's culture
The look and personality of your Virtual Assistant can be customized to reflect the branding of your company or business.
If your company has employees worldwide, take advantage of Virtual Assistant features that support multiple languages. Making employees comfortable enough to communicate in their native language will help create a more cohesive working environment immediately.
Make your Virtual Assistant available on several channels.
To reach your employees, the Virtual Assistant must be accessible from where they are.
Set up your Virtual Assistant on your company's corporate networks to allow them to speak directly to the Virtual Assistant. You will also avoid emails because questions will happen now on corporate networks.
If your Virtual Assistant has specialized tasks like IT Support or Software onboarding, make it available as a widget on software applications so that employees can access those answers right where they need them—on the page where they are struggling. This will be a time-saving feature!
Lastly, make your Virtual Assistant available on any device your employees use. This will reinforce the attachment they have to it when they know it will be there for them no matter what kind of computer or device they're using.
Conclusion
In short, your HR Virtual Assistant must be efficient and appealing and very easy to implement and use in your company. The steps you take will determine whether applying this technology will become a success within your organization. With the correct knowledge and preparation, you should be able to create a business-boosting Virtual Assistant in no time.
With Clevy OnDemand, you can deploy your HR Virtual Assistant in minutes and let its AI learn from all your interactions with employees without additional work. It might seem like magic, but trust us, it's just five years of heavy R&D in the HR AI space!