How to reduce your turnover in a time of "Great Resignation"?
The Great Resignation is there, and companies should be aware of it. Some sectors experienced turnover rates up to 40% in 2022. Turnover is costly and damaging to morale and productivity. We should talk about it now, as 65% of employees in the US claim to feel disengaged or highly disengaged from their workplace.
High turnover can lead to poor customer relations and a lousy reputation among future employees and clients. In this post, we'll explore why turnover happens, then outline strategies for reducing it in your company.
High turnover causes major productivity issues in companies
Turnover is not only costly, but it causes damage to your company. When employees leave, companies lose the expertise gained through years of experience. Your company's value depends on your employees' knowledge, and missing expertise can be highly damaging.
Moreover, finding suitable candidates to fill open positions can be difficult if you're struggling with a reputation for high turnover. Even with a robust hiring process, your candidates may still be wary of working for a company where they feel like they'll have to start over after their first year or two on the job.
Turnover is costly for companies
When employees leave, it costs money to replace them. The average turnover is considered to be around 20-25% of their annual salary -meaning that for an employee earning $50K a year, that's $10,000-$12,500 going instantly out the door. But that's not all! You can also add to it other hidden costs: training new hires and investing in onboarding programs, loss of productivity on other employees affected by one of their employees quitting, reshuffling of workload…
The Society for Human Resource Management reports that replacing entry-level employees costs even more while taking into account hidden costs, reaching up to 30% of their annual salary — and for executive-level employees, that cost can be as high as 400%.
Some profiles' departure can have a broader impact on your organization, but the phenomenon isn't restricted to high profiles. No matter what job role you're discussing, there is one thing that all employers can agree on: the higher the turnover in your workforce, the more expensive it will be to replace those lost employees.
Not only is turnover expensive, but it also hurts work productivity and overall company morale
It's also important not to underestimate how much stress leaving can put on you and other employees who stay:  when an employee leaves, stress levels in the team increase by 22%! That's because coworkers start worrying about their job security.
So what makes a good employee decide to leave? Employees cite broken processes, disengagement, and lack of help and support as the top reasons for wanting to quit their jobs (42%), according to Help Scout's 2018 State of Employee Engagement Report.
It is essential to understand why employees might be unhappy at work to avoid this situation. Broken processes make employees tired and frustrated. Disengagement appears when employees are not motivated in their job or when they feel disconnected from their team or organization. Lack of help and support is decisive because it breaks the last link with the company, generating damaging frustration.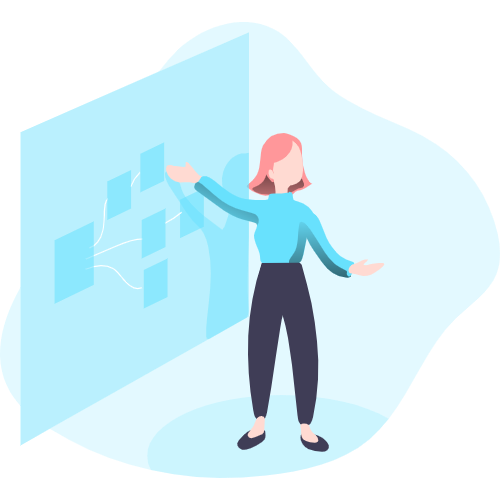 Reducing the turnover rate by investing in your Employee Experience
Employee retention can be improved by taking the three main drivers of Employee Experience:
Employee engagement - To retain your employees, you need to ensure they are engaged in their work and have a sense of belonging. This will help them feel valued as individual contributors. It requires ensuring they think that they can communicate openly without fear of reprisal.
Employee support - Employees leave because they don't feel heard and supported. It would help if you made sure they can always reach out to your Support Functions and are confident they will always be answered promptly. That's how trust is built. Communicating on your Support function SLAs (in how many days should I expect an answer) and ensuring you respect those SLAs.
Employee satisfaction - Use an employee satisfaction survey regularly so that any issues with the company or its policies can be addressed quickly before someone leaves due to these issues rather than quitting after having worked there for several years. Surveys let you know your employees' concerns on remote working, workload, and welfare issues. And when you get data, act upon them and communicate your accomplishments regularly. Communication, communication, communication!
Conclusion
Employee retention is not just about keeping people happy in the workplace. It may seem daunting, but communicating better with employees and improving their engagement and trust that the company will always be there to help them, no matter their issue or concern, can help substantially reduce turnover and improve morale. Using the correct tools like Employee Experience Platforms can help you transform your company's employee experience, eventually reducing your churn.