At Clevy, we consider HR and Operations professionals our day-to-day Heroes. They are the go-to persons when employees have an issue, be it professional or personal, and every day, they make sure that the company is running smoothly and everyone is taken care of.
And sometimes, that can be a little overwhelming… That's why we made it our mission to help them!
In the past few years, we've been working with HR Operations and Support professionals on creating THE tool they need to process employee requests better.
After developing best-in-class conversational technologies to automate answers to employees' questions, after creating CSML, a powerful automation engine to let HR chatbots interact with internal software seamlessly, we decided to go one step further towards the Future of Work.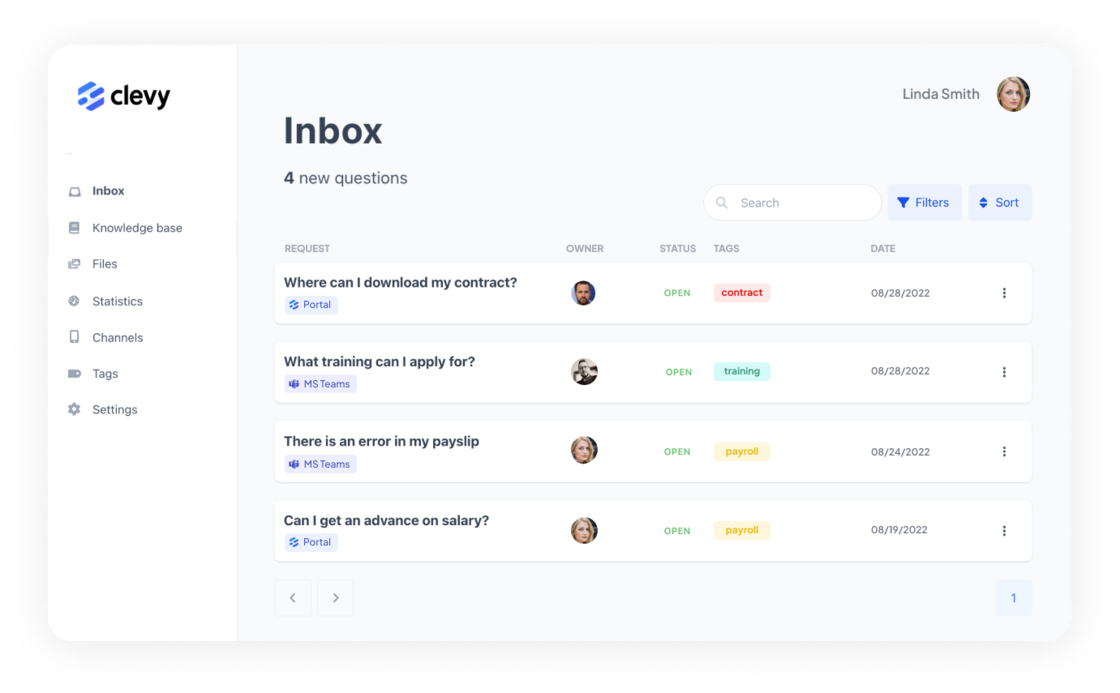 Today, we are proud to launch Clevy OnDemand, the result of 5 years of R&D and HR Automation experience. An Employee Experience Platform based on an AI that will automatically learn how to process employees' requests and needs. And all that instantly. Yup, you heard it. No set-up. Get it running in MINUTES.
Clevy On Demand will, in particular:
Help you never miss an employee's question, keep track of queries to answer timely, and auto-draft answers through AI to save you precious time
Help you deploy your company's AI-powered Portal to let employees easily access your knowledge and thus reduce by 80% the recurring questions they ask you, while giving them access to all their internal Apps in the same place
Let you collect Employee Data more efficiently and securely, and stop spending time copy-pasting data in excel files, thanks to Clevy Multichannel Forms
Integrate with all your 3rd party software to let your data flow in your application ecosystem
And much more!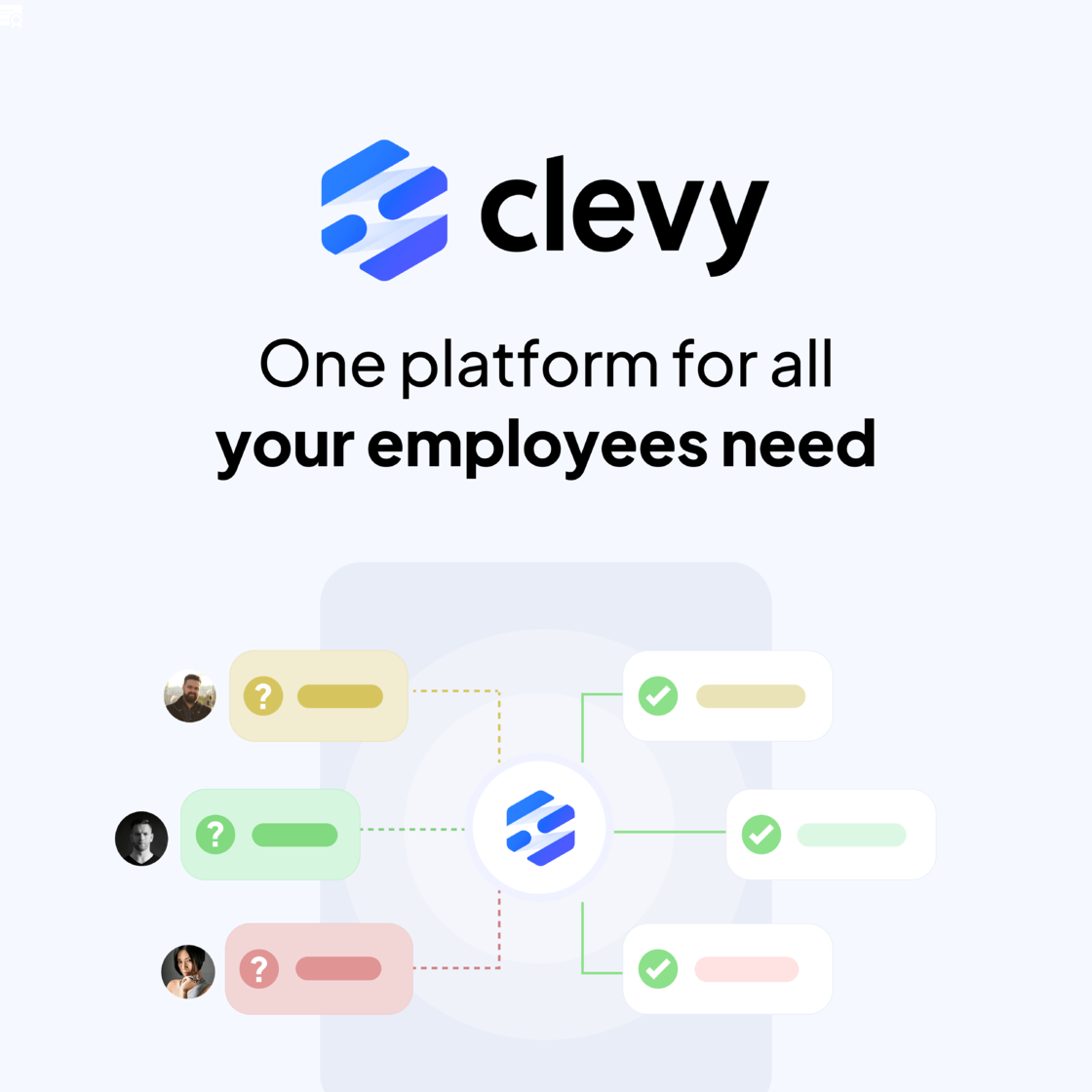 We'll launch that fantastic product in January 2023 but would like to offer YOU, our heroes, early access as soon as September this year!
So, ready to claim your superpowers? Discover the project here, and make sure to fill out the form on the website to get your early access and enjoy the product for free!