Customer Story 10#: MINARM - French Ministry of Defense
How the Ministry of Defense deployed a 100% automated HR Support Software, based on AI.
Given the multiple changes we have seen recently in the Ministry, our HR teams were overwhelmed with questions. Clevy OnDemand has helped us to reply automatically to those who were not getting answers.
Frédérique Caprez, Digital Projects, Ministry of Defense
+3 200
emails avoided per semester
76%
Answers automated by the AI
2 400
questions asked in the last 6 months
"Gedeon" (Clevy OnDemand AI Assistant) is the result of an innovative project within the French Ministry of Defense carried out by the General Secretary for Administration and the HR teams. This project aims to lighten the workload of HR departments by automating responses to recurring questions. Gedeon automatically processes 400 civilian agents' requests per month.
Thanks to multiple workshops and beta-test sessions, Gedeon has an excellent performance rate. To increase its efficiency, the HR team decided to highlight the most common questions about Paid Time Off, training, and retirement in the welcome message.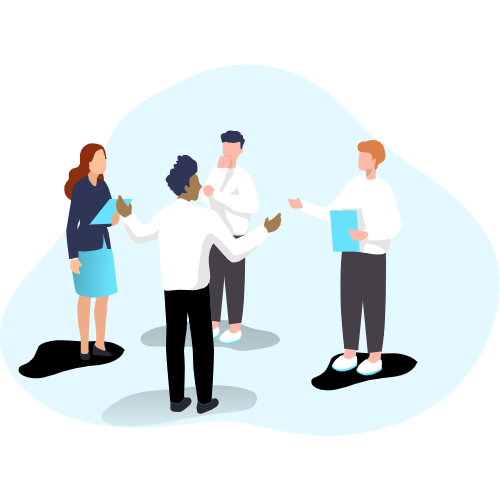 Currently, the autonomy granted to employees through Gedeon is very significant since it is a tool that does not require additional work for HR teams.
Gedeon's main features:
A welcome carousel that provides a rich and enjoyable conversational experience
Quick navigation applications
A satisfaction survey at the end of each interaction
A complete knowledge base: 500 knowledge items