Clevy Releases its AI-based Employee Portal
Today, there are 5 billion employees in the world, but only 5% of them are ever truly happy at work. The remaining 95% spend half of their time searching for information and answers: their productivity is crippled. Clevy OnDemand changes that.
It's time to ensure your employees have the information they need to do their jobs as quickly as possible.
An AI-based portal for employees questions
With Clevy OnDemand, you can deliver to them a tool that gives instant help at all times with an AI-based Portal that reduces by 80% the recurring questions asked to internal support teams while letting employees have access to all their internal applications in one place.
You can even build and deploy your own custom application on top of the Clevy OnDemand portal platform through our easy-to-use App editor, as well as customize your own branded app for employees.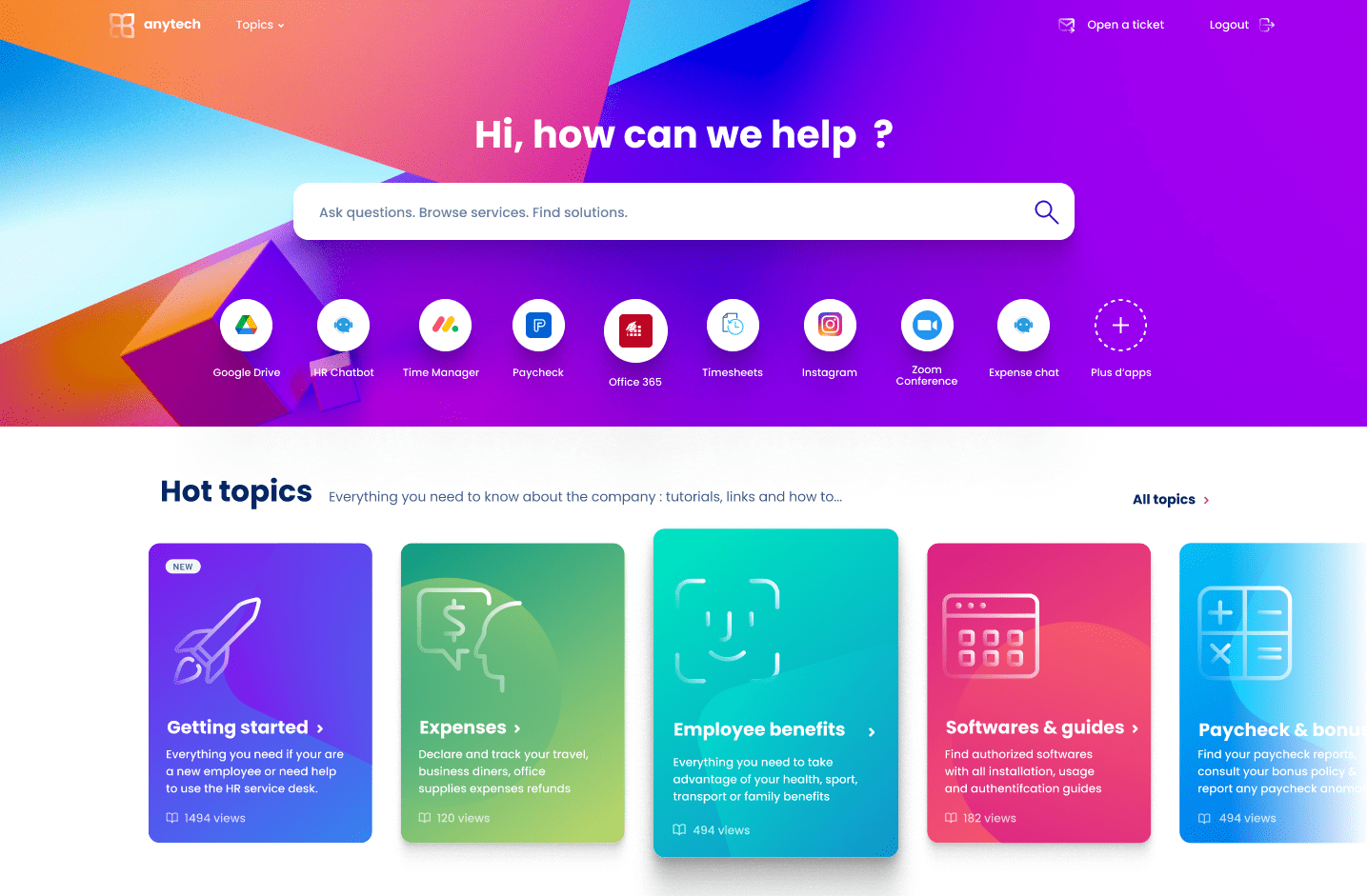 The Clevy OnDemand Portal is built on the Clevy OnDemand platform, a modern suite of tools that helps companies better process their employee's questions and provides them with all the resources they need to make sure their employees feel heard, supported, and engaged in their work.